Deb Grasham Receives Idaho State Bar's Highest Honor: The Distinguished Lawyer Award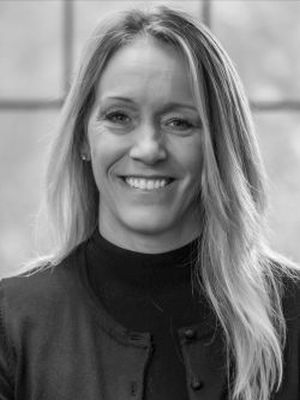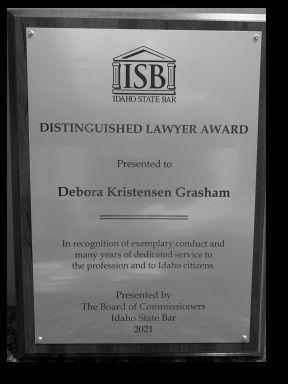 On July 21, 2021, Givens Pursley partner Debora Kristensen Grasham received the Idaho State Bar's highest honor – the Distinguished Lawyer Award – during the Idaho State Bar Annual Meeting in Boise. The Distinguished Lawyer Award recognizes attorneys who have distinguished the profession through exemplary conduct and many years of dedicated service to the profession and to Idaho citizens.
Deb is a litigator and has been with Givens Pursley since 1999; prior to that she was a partner with the Seattle-based law firm of Davis Wright Tremaine. She has served the Idaho State Bar in many capacities, including as Commissioner on the Idaho State Bar's Board of Commissioners and as Idaho State Bar President. Deb has also devoted many years of service to the federal courts in Idaho and the Ninth Circuit, serving as a Lawyer Representative to the Ninth Circuit, as a member of the Lawyer Representatives Coordinating Committee for the Ninth Circuit, as a member of the Ninth Circuit Advisory Board and, most recently, as Chair of the Board of Directors for the Ninth Judicial Circuit Historical Society.

Congratulations to Deb on this outstanding achievement.