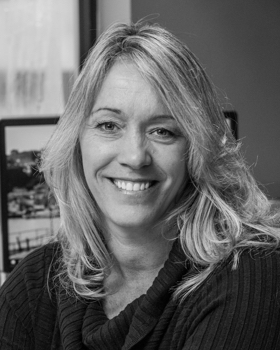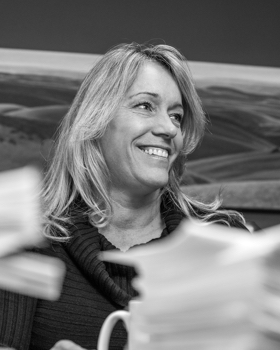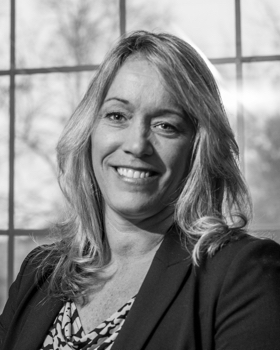 Debora Kristensen Grasham - Partner
Deb helps individuals and companies manage the uncertainty and risks they face when they find themselves in litigation. Her significant experience and strategic approach to resolving conflicts makes her a trusted advisor to clients throughout Idaho and the west. Deb's practice focuses on commercial and employment litigation with a specialty in media law.

After a successful career at a national law firm representing pro football teams, a Triple Crown winner and national media entities, Deb joined Givens Pursley in 1999 to provide her clients with big firm representation, at small firm rates. Since then, Deb has done just that; combining her experience and natural outgoing personality to become a well-known and respected litigator throughout the region.
A good commercial litigator understands the issues presented, but a great one also understands the clients and industries that they work in. Over the course of her more than 27-year career, Deb has immersed herself in industries as diverse as agriculture, real estate, health care and intellectual property to successfully guide clients through all phases of complex litigation. She is a problem solver that lawyers and judges admire for her integrity and clients trust with their livelihoods.
Deb is also known as one of Idaho's premiere media attorneys. She regularly represents national media and media entities throughout Idaho in a variety of litigation matters, including prior restraints, defamation, privacy and access disputes. With such unique experience, she is often called upon to serve on media organizations and court committees, as well as author the Idaho portion of several national media publications.
While Deb's accomplishments in court are impressive, so too is her commitment to the legal profession and her community. Deb generously donates her time to the state and federal bars, including serving as President of the Idaho State Bar and on numerous boards and committees for the Ninth Circuit Court of Appeals. A long-time history buff, Deb serves on the boards of the Idaho Legal History Society and the Ninth Judicial Circuit Historical Society, and is the author of a book chronicling the remarkable lives of the first 50 women to be admitted to practice law in Idaho. Deb has also served on several community, school and religious boards and organizations, including as Chair of the Citizens Legislative Compensation Committee, Riverstone International School, and as a member of Boise City's History and Arts Committee.
Recognition
Best Lawyers, Lawyer of the Year 2016, Employment Law - Management - Boise
Top 50 Women Mountain States Super Lawyers (2009 - present)
Idaho State Bar Professionalism Award, 2013
Best Lawyers in America - Labor and Employment (2010 - present)
Martindale-Hubbell – highest ranking (AV)
Mountain States Super Lawyers - Business Litigation (2009 - present)
Justice Byron S. Johnson Distinguished Service Award, 2011
Federal Bar Association Exemplary Service Award, 2011
Ninth Circuit Advisory Board, 2012
Best Article of the 2008-2009 Year in The Advocate, the Idaho State Bar's monthly magazine (recognizing article entitled: Perspectives from the Past: Oral Histories of Idaho Lawyers and Judges).
Woman of the Year Award (2006) from the Idaho Business Review
Kate Feltham Award (2005) from Idaho Women Lawyers, Inc.
Accomplished 40 Under 40 Award from the Idaho Business Review
Tribute to Women in Industry (TWIN) award (1998) from the Women's and Children's Alliance
Education
J.D., Santa Clara University School of Law (Editor-in-Chief, Santa Clara Law Review)
B.A. in Psychology, University of California at Berkeley
Admissions
Idaho
California (inactive)
Washington
U.S. Supreme Court
Ninth Circuit Court of Appeals
U.S. District Court (Idaho, Western Washington, Eastern Washington, Northern California, Central California)
Bar Related
Member, Fourth District Magistrate Selection Commission (nominated by Fourth District President, confirmed by Board of Commissioners of the Idaho State Bar) (2015-2018)
Mentor, Idaho Trial Skills Academy sponsored by Idaho State Bar (March 6-7, 2015)
Member, Courts and Community Committee of the Ninth Circuit Court of Appeals (2015-present)
Member, Advisory Board of the Ninth Circuit Court of Appeals (appointed by Chief Circuit Judge) (2012-present)
Member, Conference Executive Committee, Ninth Circuit Conference of the United States Courts (responsible for planning programs for annual Ninth Circuit Judicial Conference) (2008-2011)
Officer, Lawyer Representatives Coordinating Committee, Ninth Circuit Conference of the United States Courts (responsible for governing 178 lawyer representatives in Ninth Circuit and planning programs for Chief District Judges and Chief Bankruptcy Judges annual meetings) (2008-2011)
Chair, Lawyer Representatives Coordinating Committee (2010-2011)
Co-Chair, Lawyer Representatives Coordinating Committee (2009-2010)
Vice Chair, Lawyer Representatives Coordinating Committee (2008-2009)
Member, Local Civil Rules Committee for the District of Idaho (2009-present)
Lawyer Representative for the District of Idaho, Ninth Circuit Conference of the United States Courts (2005-2008)
Bencher & Bencher Emeritus, American Inns of Court No. 130, Boise, Idaho (2006-present)
President, American Inns of Court No. 130, Boise, Idaho (2010-2012)
Vice-President, American Inns of Court No. 130, Boise, Idaho (2009-2010)
Secretary, American Inns of Court No. 130, Boise, Idaho (2008-2009)
Member, Idaho Supreme Court's Electronic Records Committee (2006-2009)
Member of Idaho Supreme Court's Idaho Administrative Rule 32 Committee (2012-present)
President, Idaho State Bar (2005) (third woman elected to position in the history of Idaho State Bar)
Commissioner, Idaho State Bar Board of Commissioners, Fourth Judicial District Representative (2002-2005)
Founding Governing Council Member, Appellate Practice Section of the Idaho State Bar (2014-present)
Executive Board Member, Idaho Partners Against Domestic Violence (2005-2007)
Founding Member, Media and Courts Conflict Resolution Panel, statewide committee established by the Idaho Supreme Court's Media and Courts Committee to resolve disputes between the bench and press (2004-present)
Member, Judicial Independence and Integrity Committee, Idaho State Bar (2003-2009)
Barrister, American Inns of Court No. 130, Boise, Idaho (2002-2005)
Member, Editorial Advisory Board for The Advocate, the monthly magazine of the Idaho State Bar Association (2001-2003).
Founding Member, Fourth Judicial District's Media/Courts Committee (1999-present)
Founding Member, Idaho Supreme Court's Media and Courts Committee (1998-present), Member of statewide "Fire Brigade" (group of judges, lawyers and media representatives called upon to address exigent circumstances involving access to the courts)
Founding Member, Public Information Committee of the Idaho State Bar (1998–2001; 2005-2008)
Community
Officer, Ninth Judicial Circuit Historical Society (2017-present)
Member, Board of Directors, Ninth Judicial Circuit Historical Society (2012-present)
Member, Programs Committee (2016- present)
Chair, Social Media Committee (2017-present)
Secretary, Board of Directors (2017-present)
Founding Member, Idaho Legal History Society (joint effort between state and federal courts in Idaho to collect and preserve Idaho's legal history) (2005-present)
Chair, "Tents to Towers" project (project to collect 150 years of legal history in Idaho into a coffee-table book; involved in significant fundraising for effort)
President, Idaho Legal History Society (2008-2010)
Vice President, Idaho Legal History Society (2006-2007)
Member, Citizens' Committee on Legislative Compensation (nominated by Idaho Supreme Court, appointed by Governor) (2006 present)
Chair, Citizens' Committee on Legislative Compensation (2012-present)
Member, Parent's Council, University of Puget Sound (2014-2016)
Founding Member, ProHelmet.org, a non-profit organization dedicated to increasing awareness of helmet safety for children in all high-impact sports
Member, Visual Arts Advisory Committee of the Boise City Arts Commission (2006-2012)
Trustee, Riverstone Community School Board of Trustees (2003-2009)
Chair, Riverstone International School Board of Trustees (2006-2008)
Secretary, Riverstone Community School Board of Trustees (2005-2006)
Board Member, Bishop Kelly Foundation (1999-2005)
President, Bishop Kelly Foundation (2001-2003) (first woman elected to this position)
Secretary, Bishop Kelly Foundation (1999–2000)
Chair, Bishop Kelly Foundation's 1999 "Winner's Choice Dinner & Auction"
Co-Chair and Procurement Committee Chair, Bishop Kelly Foundation's 1998 "Winner's Choice Dinner and Auction"
Member, Idaho Association of Commerce & Industry (1999–2010)
Member, 1999 Tribute to Women and Industry ("TWIN") Award Committee, sponsored by Women and Children's Alliance.
Member, Idaho State Broadcasters Association Board of Directors (1998–2002)
Selection Committee, Annual Max Dalton Open Government Award, sponsored by the Idaho Newspaper Foundation (1998–2016).
Participant, Leadership Boise sponsored by the Boise Area Chamber of Commerce (1997–1998)
Chair, 1998–1999 Leadership Boise "Education Day" planning committee
Member, Boise Area Chamber of Commerce (1996–present)
Member, City Club of Boise (1996–2008)
Member (1996–present), First Amendment Lobbyist (1996-2002), At-Large Member of Board of Directors (2014-present), Idaho Press Club
Volunteer, Rake Up Boise (2008-present)
Member, St. John's Catholic Church (1996 – present)
Kristensen, "Square Peg in a Round Hole: Regulating Groundwater Quality at CAFOs under RCRA," Water Law in Idaho, Boise, Idaho (September 13, 2016)
Kristensen, Survey of Idaho Employment Privacy Law, published by the Media Law Resource Center in its annual 50-State Survey (2016-2017)
Kristensen, Survey of Idaho Employment Libel Law, published by the Media Law Resource Center in its annual 50-State Survey (2016-2017)
Kristensen, Survey of Idaho Libel Law, published by the Media Law Resource Center in its annual 50-State Surgery (2016-2017)
Kristensen, "When Animal Manure is Regulated Like Municipal Dumps – Imposing RCRA Liability on Agricultural Operations," National Institute of Animal Agriculture, Indianapolis, Indiana (March 25, 2015)
Kristensen, Survey of Idaho Employment Privacy Law, published by the Media Law Resource Center in its annual 50-State Survey (2015-2016)
Kristensen, Survey of Idaho Employment Libel Law, published by the Media Law Resource Center in its annual 50-State Survey (2015-2016)
Kristensen, Survey of Idaho Employment Privacy Law, published by the Media Law Resource Center in its annual 50-State Survey (2014-2015)
Kristensen, Survey of Idaho Employment Libel Law, published by the Media Law Resource Center in its annual 50-State Survey (2014-2015)
Kristensen, presentation "Emerging Threat of RCRA Liability Upon Agricultural Operations" to American Farm Bureau Federation in Kansas City, Missouri (June 19, 2014)
Kristensen and Carter, presentation "Farm Business Law: Regulatory Update" at NBI seminar in Boise, Idaho (June 13, 2014)
Kristensen, Survey of Idaho Employment Privacy Law, published by the Media Law Resource Center in its annual 50-State Survey (2013-2014)
Kristensen, Survey of Idaho Employment Libel Law, published by the Media Law Resource Center in its annual 50-State Survey (2013-2014)
Kristensen, Survey of Idaho Employment Privacy Law, published by the Media Law Resource Center in its annual 50-State Survey (2012-2013)
Kristensen, Survey of Idaho Employment Libel Law, published by the Media Law Resource Center in its annual 50-State Survey (2012-2013)
Kristensen, Survey of Idaho Employment Privacy Law, published by the Media Law Resource Center in its annual 50-State Survey (2011-2012)
Kristensen, Survey of Idaho Employment Libel Law, published by the Media Law Resource Center in its annual 50-State Survey (2011-2012)
Kristensen, Design and Implementation of a Legacy Project, presentation to the Idaho Academy of Leadership for Lawyers (Feb. 10, 2012)
Kristensen, What I Didn't Learn in Law School, panel presentation to the Young Lawyers Section of the Idaho State Bar (Oct. 19, 2011)
Kristensen, Survey of Idaho Employment Privacy Law, published by the Media Law Resource Center in its annual 50-State Survey (2010-2011)
Kristensen, Survey of Idaho Employment Libel Law, published by the Media Law Resource Center in its annual 50-State Survey (2010-2011)
Kristensen, Breakfast with the Bench, organized featured presentation for Ninth Circuit Judicial Conference in Carlsbad, California (August 17, 2011)
Kristensen, Idaho Legal History: Advancing the Rule of Law, presentation at Idaho State Bar Annual Meeting, Sun Valley (July13, 2011)
Kristensen, Open Government Guide (Idaho chapter), 50 state-survey published by the Reporter's Committee for Freedom of the Press (2011)
Kristensen, The First 50 Men in Idaho Law, 53:10 The Advocate 54 (October 2010)
Kristensen, Survey of Idaho Employment Privacy Law, published by the Media Law Resource Center in its annual 50-State Survey (2009-2010)
Kristensen, Survey of Idaho Employment Libel Law, published by the Media Law Resource Center in its annual 50-State Survey (2009-2010)
Kristensen, President's Message, Idaho Legal History Society's quarterly newsletter (2008-2010)
Kristensen, Welcome from the President of The Idaho Legal History Society, 51:11/12 The Advocate 13 (November/December 2008)
Kristensen, Perspectives from the Past: Oral Histories of Idaho Lawyers and Judges, 51:11/12 The Advocate 14 (November/December 2008)
Kristensen, Survey of Idaho Employment Privacy Law, published by the Media Law Resource Center in its annual 50-State Survey (2008-2009)
Kristensen, Survey of Idaho Employment Libel Law, published by the Media Law Resource Center in its annual 50-State Survey (2008-2009)
Kristensen, 118 Years in the Making: A Woman Takes the Federal Bench in Idaho, 51:2 The Advocate 13 (February 2008)
Kristensen, invited participant in the University of Idaho's College of Law day-long program with first year students entitled "Professionalism: First Steps in Law School – Foundation of a Career" (August 14, 2007)
Kristensen, Reporter's Privilege Compendium (Idaho chapter), 50 state-survey published by the Reporter's Committee for Freedom of the Press (2007)
Kristensen, Survey of Idaho Employment Privacy Law, published by the Media Law Resource Center in its annual 50-State Survey (2007-2008)
Kristensen, Survey of Idaho Employment Libel Law, published by the Media Law Resource Center in its annual 50-State Survey (2007-2008)
Kristensen, Profile: Edith Miller Klein, 6:4 Idaho Magazine 22 (January 2007)
Kristensen, Passing the Torch – Beyond the First 50 Women in Idaho Law, 49:3 The Advocate 19 (March 2006)
Kristensen, Survey of Idaho Employment Privacy Law, published by the Media Law Resource Center in its annual 50-State Survey (2006-2007)
Kristensen, Survey of Idaho Employment Libel Law, published by the Media Law Resource Center in its annual 50-State Survey (2006-2007).
Kristensen, Tools of the "Fourth Estate" in Idaho, 48:12 The Advocate 17 (December 2005)
Kristensen, Survey of Idaho Libel Law, published by the Media Law Resource Center in its annual 50-State Survey (2005-2006)
Kristensen, Tapping Official Secrets: Idaho, published by the Reporters Committee for Freedom of the Press in its annual 50-State Survey of state public record and open meetings laws (2005-2006)
Kristensen, Survey of Idaho Employment Privacy Law, published by the Media Law Resource Center in its annual 50-State Survey (2005-2006)
Kristensen, Survey of Idaho Employment Libel Law, published by the Media Law Resource Center in its annual 50-State Survey (2005-2006)
Kristensen, Individual Rights in a Changing World: The First Amendment and Public Schools, presentation to middle and high school teachers and lawyers on behalf of the Idaho Law Foundation's "Lawyers in the Classroom" project in Boise (June 17, 2005)
Kristensen, participant in Business and Professional Women's Leadership Summit chaired by U.S. Senator Kay Bailey Hutchison (nominated as participant by U.S. Senator Mike Crapo), Washington, D.C. (May 16-17, 2005)
Kristensen, Judicial Independence Under Attack, Op-Ed piece distributed throughout state of Idaho on behalf of the Idaho State Bar (May 4, 2005)
Kristensen, Keynote Speaker to New Admittees of the Idaho State Bar, Idaho Supreme Court (April 28, 2005)
Kristensen, organized and hosted statewide reception and dinner event entitled "The First 50 Women in Idaho Law" at the Grove Hotel in Boise to honor the first 50 women admitted to the bar in Idaho (March 10, 2005)
Kristensen, 1895-1975: The First 50 Women in Idaho Law, published by the Idaho State Bar (2005)
Kristensen, The Five Men Who Made the First Idaho Women Attorney Possible, 48:3 The Advocate 11 (March 2005)
Kristensen, President's Columns, 48:2-7 The Advocate (February – July 2005)
Kristensen, Survey of Idaho Libel Law, published by the Media Law Resource Center in its annual 50-State Survey (2005)
Kristensen & Durkee, Survey of Idaho Employment Privacy Law, published by the Media Law Resource Center in its annual 50-State Survey (2004-2005)
Kristensen & Durkee, Survey of Idaho Employment Libel Law, published by the Media Law Resource Center in its annual 50-State Survey (2004-2005)
Kristensen, Ten Things You Should Know About Practicing In Idaho, presentation at the Idaho State Bar's Practical Skills Seminar in Boise (October 1, 2004)
Kristensen, "Getting to Know State Government," James E. Rogers Distinguished Lectureships at Idaho State University (September 14, 2004)
Kristensen, Convocation Speaker at the University of Idaho College of Law (August 18, 2004)
Kristensen, Ten Things You Should Know About Practicing In Idaho, presentation at the Idaho State Bar's Practical Skills Seminar in Boise (April 30, 2004)
Kristensen, The First Amendment at Work in Idaho, speaker at University of Idaho Law Symposium entitled "First Amendment and the Media: Exploring Contemporary Legal Problems Facing America" (April 2, 2004)
Debora K. Kristensen, Media Law in Idaho: Where are We?, 40 Idaho L. Rev. 395 (2004)
Kristensen, Media Ethics, presentation to Leadership Boise (January 22, 2004)
Kristensen, Survey of Idaho Libel Law, published by the Media Law Resource Center in its annual 50-State Survey (2004)
Kristensen & Durkee, Survey of Idaho Employment Privacy Law, published by the Media Law Resource Center in its annual 50-State Survey (2003-2004)
Kristensen & Durkee, Survey of Idaho Employment Libel Law, published by the Media Law Resource Center in its annual 50-State Survey (2003-2004)
Kristensen, Under the Microscope: News Media Coverage and Portrayal of the Legal Process, moderate panel discussion for Citizen's Law Academy (October 6, 2003)
Kristensen, In Search of Judicial Independence, 46:6 The Advocate 27 (June 2003)
Kristensen, Keynote Speaker to New Admittees of the Federal Court Bar, U.S. District Court for the District of Idaho (April 24, 2003)
Kristensen, Media Coverage of the Law, moderate panel discussion for Citizen's Law Academy (November 4, 2002)
Kristensen & Durkee, Survey of Idaho Employment Privacy Law, published by the Media Law Resource Center in its annual 50-State Survey (2002-2003)
Kristensen & Durkee, Survey of Idaho Employment Libel Law, published by the Media Law Resource Center in its annual 50-State Survey (2002-2003)
Kristensen, Media and the Courts, presentation at the Russian and American Judicial Systems seminar in Boise, Idaho, sponsored by United States District Court for the District of Idaho (August 9, 2002)
Kristensen, Finding the Right Balance: American Civil Liberties in Time of War, 44:12 The Advocate 20 (December 2001)
Kristensen, Survey of Idaho Employment Privacy Law, published by the Media Law Resource Center in its annual 50-State Survey (2001-2002)
Kristensen, Survey of Idaho Employment Libel Law, published by the Media Law Resource Center in its annual 50-State Survey (2001-2002)
Kristensen, Developments in Idaho Law, presentation to annual meeting of the Idaho State Broadcasters Association, Sun Valley, Idaho (July 27, 2001)
Kristensen, Idaho's Open Meeting Law and Public Records Act, presentation to annual meeting of the Idaho Press Club (May 5, 2001)
Kristensen, Is it Like it's on TV?, moderate panel discussion for Citizen's Law Academy (May 1, 2001)
Kristensen, Censorship and the First Amendment, presentation to Boise Branch, American Association of University Women (January 13, 2001)
Kristensen, Idaho Court Rejects Multiple Libel Claims Brought by Former Executive Director of Housing Authority, LDRC Libeletter at 17 (December 2000)
Kristensen, Privilege for Accurate Reporting of Court Records Reaffirmed, LDRC Libeletter at 21 (September 2000)
Kristensen, Survey of Idaho Employment Privacy Law, published by the Libel Defense Resource Center in its annual 50-State Survey (2000-2001)
Kristensen, Survey of Idaho Employment Libel Law, published by the Libel Defense Resource Center in its annual 50-State Survey (2000-2001)
Kristensen, panelist for ACLU Idaho and Boise Public Library sponsored discussion entitled Free Speech: Can it Be Too Free?, Boise, Idaho (September 28, 2000)
Kristensen, Privilege for Accurate Reporting of Court Records Reaffirmed, LDRC LibelLetter at 21-22 (September 2000)
Kristensen, newsroom seminar on Idaho Public Records Act and Idaho Open Meetings Law for the reporters and editors of The Boise Weekly (August 9, 2000)
Kristensen, Developments in Idaho Law, presentation to annual meeting of the Idaho State Broadcasters Association, Sun Valley, Idaho (July 28, 2000)
Kristensen, moderate panel discussion for Leadership Boise class on Free Speech in Today's Society (January 13, 2000)
Kristensen, National Developments in Media Law, speaker at CLE entitled "From the Internet to Invasion of Privacy: Current Legal Issues for Attorneys and the Media" presented by the Idaho State Bar Association (October 15, 1999)
Kristensen & Fearnside, newsroom seminar on national media developments and ethical guidelines training for the reporters and editors of The Idaho Statesman, Boise, Idaho (September 27-28, 1999)
Kristensen & Fearnside, Survey of Idaho Employment Privacy Law, published by the Libel Defense Resource Center in its annual 50-State Survey (1999-2000)
Kristensen & Fearnside, Survey of Idaho Employment Libel Law, published by the Libel Defense Resource Center in its annual 50-State Survey (1999-2000)
Kristensen, California Narrows Application of Neutral Report Privilege, 17:1 Communications Lawyer (Spring 1999)
Kristensen, When and How to Use Public Records Laws, presentation to Boise State University journalism students (February 18, 1999)
Kristensen, From Copyright to Newsgathering: How to Avoid Legal Problems and Pitfalls, presentation to annual meeting of Parenting Publications of America, San Diego, California (January 29, 1999)
Kristensen, moderate panel discussion for Leadership Boise class on Tension Between the Public's Right to Know and an Individual's Right to Privacy (January 14, 1999)
Kristensen, Survey of Idaho Employment Privacy Law, published by the Libel Defense Resource Center in its annual 50-State Survey (1998-1999)
Kristensen, Survey of Idaho Employment Libel Law, published by the Libel Defense Resource Center in its annual 50-State Survey (1998-1999)
Kristensen, Agricultural Disparagement Statutes, presentation to ACLU members in Boise, Idaho (October 21, 1998)
Kristensen, What Can You Say About an Idaho Potato?, 40:7 The Advocate 18 (July 1998)
Kristensen, Legal and Ethical Traps for the Press, Idaho Newspaper Association Roundtable Seminar, Moscow, Idaho (June 12, 1998)
Kristensen & DeVore, Summary of Privacy Law in Idaho, newsroom seminar for the reporters and editors of The Idaho Statesman, Boise, Idaho (February 12, 1998)
Kristensen, The History of the First Amendment, presentation to students at Boise High School, Boise, Idaho (December 10, 1997)
Kristensen, 1997 Changes to Idaho's Public Records Act, newsroom seminars for the reporters and editors of The Idaho Statesman, Boise, Idaho (November 5-6, 1997)
Cameras in the Courtroom, guest on KIVI-TV's "Newsmakers" program (aired August 10, 1997)
Current Legal Issues Affecting Newspapers, panelist for Newspaper Association Managers Annual Meeting, Whistler, B.C. (August 7, 1997)
What's New in Broadcasting in 1997?, speaker at Idaho State Broadcasters Association Annual Meeting in Sun Valley, Idaho (July 19, 1997)
Kristensen, Cameras in Idaho's Trial Courts: Their Time Has Come, 39:8 The Advocate 8 (August 1996)