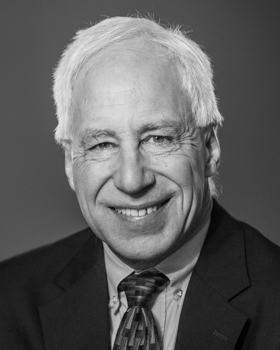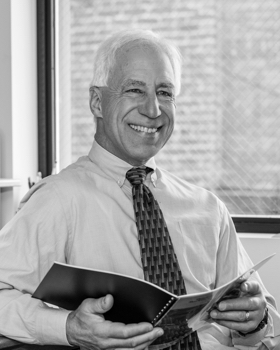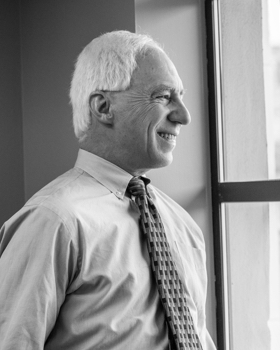 Jeffrey C. Fereday - Retired
Jeff is a senior practitioner in Givens Pursley's natural resources, environmental and energy group. Jeff practices chiefly in the areas of water rights, environmental law, endangered species, wetlands, mining and public lands, and water rights adjudications.
Jeff has negotiated and helped fashion settlements with Indian Tribes and the Federal Government concerning reserved water rights claims. He has argued several cases in the Idaho Supreme Court on water law issues, and he appeared before the Idaho Department of Water Resources on behalf of clients, including trying contested cases pertaining to water rights applications and transfers.
In 2013 and 2014, the States of Kansas, Nebraska and Colorado appointed Jeff as Arbitrator in three disputes pending before the U.S. Supreme Court and pertaining to the waters of the Republican River, an interstate stream.
Jeff is a frequent lecturer to business, government, and professional groups, and has authored many papers on water and environmental law topics. He is co-author (with Mike Creamer and Chris Meyer) of the Idaho Water Law Handbook. He also has authored or co-authored several law review articles, including: Fereday and Creamer, Swan Falls in 3-D: A New Look at the Historical, Legal and Practical Dimensions of Idaho's Biggest Water Rights Controversy, 28 Idaho L. Rev. 573 (1991); and Fereday and Creamer, The Maximum Use Doctrine and its Relevance to Water Rights Administration in Idaho's Lower Boise River Basin, 47 Idaho L. Rev. 67 (2010). In 2016, he published Opportunities for Surface Water Right Marketing In Idaho's Rapidly Urbanizing Treasure Valley (Rockefeller Foundation, 2016), which discusses the challenges presented to Idaho's future by the failure to transfer unneeded water rights off of now-urbanized former agricultural lands.
In February 2001, the Lewis & Clark Law School presented Jeff its Distinguished Environmental Law Graduate Award, which recognizes graduates who have made significant contributions in the fields of environmental and natural resources law. Jeff received the Idaho State Bar Association's Pro Bono Service Award for 1991.

Jeff has been married to Kay Hummel since 1981. They have two grown sons, Wyatt and Charlie.
Recognition
Boise Best Lawyers Water Law Lawyer of the Year (2019) Boise Best Lawyers Water Law Lawyer of the Year (2015) Boise Best Lawyers Water Law Lawyer of the Year (2013) Martindale-Hubbell - Highest Rating (AV) since 1995
Twenty years listed in Best Lawyers in America (Energy Law, Environmental Law, Natural Resources Law and Water Law)
Boise Best Lawyers Natural Resources Lawyer of the Year (2012)
Mountain States Super Lawyers (Environmental Law)
Chambers USA – Band 1 (top Listing) for natural resources and environmental law
Lewis & Clark Law School's Distinguished Environmental Law Graduate Award (2001)
Idaho Bar Association Pro Bono Award (1991)
Education
B.A. Political Science, Columbia University, 1972
J.D. Lewis & Clark Law School, 1980
Admissions
Idaho
U.S. District Court
U.S. Court of Appeals (9th & 10th Circuits)
U.S. Supreme Court
Memberships & Affiliations
Past Trustee, Rocky Mountain Mineral Law Foundation
Idaho State Bar, Past President Water Law Section
1980-81: Honors Program attorney, U.S. Department of the Interior, Washington, D.C.
1981-84: Associate, Davis, Graham & Stubbs, Denver, Colorado (practice focused on water rights, mining, Clean Water Act, and public land issues).
1985- present: Givens Pursley LLP, Boise, Idaho (partner since 1987).
Appointed in 2013 and 2014 to serve as Arbitrator in Kansas v. Nebraska and Colorado, Original No. 126, U.S. Supreme Court, (a dispute over the flows of the interstate Republican River and its tributary groundwater)
Fereday and Creamer, Swan Falls in 3-D: A New Look at the Historical, Legal and Practical Dimensions of Idaho's Biggest Water Rights Controversy, 28 Idaho L. Rev. 573 (1991)
Fereday and Creamer, The Maximum Use Doctrine and its Relevance to Water Rights Administration in Idaho's Lower Boise River Basin, 47 Idaho L. Rev. 67 (2010)
In 2016, he published Opportunities for Surface Water Right Marketing In Idaho's Rapidly Urbanizing Treasure Valley (Rockefeller Foundation, 2016), which discusses the challenges presented to Idaho's future by the failure to transfer unneeded water rights off of now-urbanized former agricultural lands