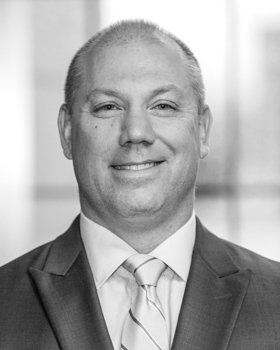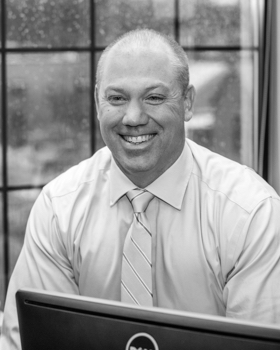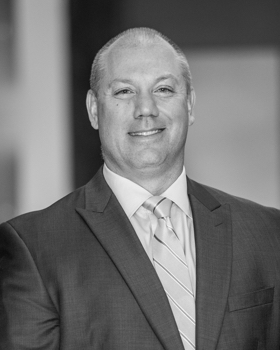 Martin C. Hendrickson - Partner
For nearly 20 years, Martin has assisted businesses, individuals, and governmental entities in resolving disputes.  Martin handles a wide variety of civil matters including disputes involving real estate and development, construction, access and road issues, breach of contract claims, insurance claims, and insurance coverage issues.  Martin has litigated cases in state and federal district courts, the Idaho Supreme Court, and the Ninth Circuit Court of Appeals.  His focus in each matter is to quickly identify the client's needs and fashion a strategy to achieve a favorable solution in the most efficient manner.   Prior to joining Givens Pursley, Martin's practice included insurance defense, governmental entity defense, personal injury, civil rights, and aviation law.
After graduating from the University of Idaho, Martin dragged his wife to Lubbock, Texas for law school.  After 3 years in Texas, they returned as soon as possible to raise their family in beautiful Idaho.  While in law school, Martin was a member of the Board of Barristers, and represented his school in the national ABA Negotiations competition. He is a member of the Idaho Bar Association and is President Elect of the Idaho Chapter of the American Inns of Court.  Martin coached youth soccer for more than 10 years, despite beginning with no real experience in the sport (fake it until you make it).  He has completed numerous Olympic distance triathlons and Ironman Boise 70.3.  He enjoys spending time with his wife and 3 children, hiking, rafting, cooking, live music, and traveling (particularly to places with sun and beaches).  He very much enjoys making fun of his fellow attorneys at GP, and considers it his duty to see that none of them takes him or herself too seriously.  And Go Vandals!
Martin has a Distinguished rating by his peers and by local judges through the Martindale-Hubble rating process, meaning that he has met the criteria of high ethical standing.
Recognition
Mountain States Rising Stars (Business Litigation) 
Martindale-Hubble Distinguished rating 
Leadership Boise, Class of 2009
Education
J.D., Texas Tech University School of Law, 1998 - Order of the Coif, Order of the Barristers, magna cum laude
B.S., University of Idaho, 1994
Admissions
Idaho
U.S. District Court (Idaho)
Ninth Circuit Court of Appeals
Memberships & Affiliations
Idaho State Bar Litigation Section
Idaho Chapter of American Inns of Court (2016-2017 President Elect)
ABC Agra, LLC v. Critical Access Grp., Inc., 156 Idaho 781, 331 P.3d 523 (2014)
 In re Certified Question of Law, 156 Idaho 77, 320 P.3d 1236 (2014)
Buckskin Properties, Inc. v. Valley Cty., 154 Idaho 486, 300 P.3d 18 (2013)
Hehr v. City of Mc Call, 155 Idaho 92, 305 P.3d 536 (2013)
Sterling v. Weaver, 146 F. App'x 136 (9th Cir. 2005)
Billington v. Smith, 292 F.3d 1177 (9th Cir. 2002)
Emery v. Boise State Univ., 136 Idaho 312, 312, 32 P.3d 1112, 1112 (2001)