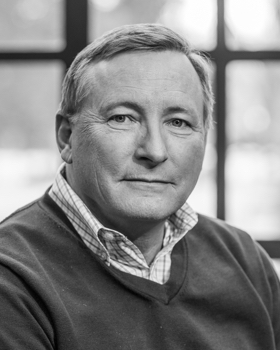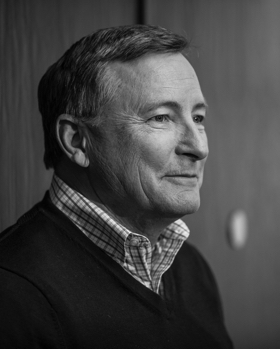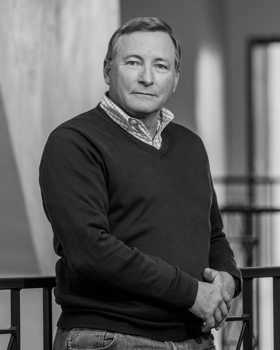 Michael C. Creamer - Partner
Michael looks for practical and cost effective strategies to achieve his client's diverse goals in natural resource, real estate and public utilities matters. He has earned a strong reputation as an attorney who consistently and successfully advances his clients' interests with civility and candor.
Over the past 32 years Michael has developed a strong practice and reputation in the areas of natural resources, environmental and public utilities law. Michael is sought out for his counsel in developing, acquiring and transferring water rights for municipal, commercial, farming and ranching operations throughout Idaho. He also has been actively involved in negotiating surface use agreements and oil and gas leases on behalf of land and mineral owners in the recent southwestern Idaho oil and gas play. Michael represents several independent Idaho telecommunications companies as well as hydropower, co-gen, solar and wind energy generators before the Idaho Public Utilities Commission and in their permitting, rights-of-way acquisitions and contract negotiations. He routinely works with other Givens Pursley attorneys to advise clients concerning environmental and public land law issues that affect their businesses. Michael also has broad experience in real estate transactions and telecommunications financing. He has been recognized by his peers in Best Lawyers in America for the past ten years.
Before entering law school, Michael worked as a wildlife biologist with the Colorado Cooperative Wildlife Research Unit on a multi-year project beginning in 1978 that successfully reintroduced moose into the northern Colorado Rockies. He also worked as a law enforcement officer with the Wyoming Game and Fish Department and served for seven years as a District Wildlife Manager with the Colorado Division of Wildlife. Michael has been a frequent lecturer and writer on natural resources and environmental issues. He served as Vice-Chair (1996-1998) and as Chair (1998-2000) of the Water Law Section of the Idaho State Bar.
Michael is an avid outdoorsman who enjoys backpacking, mountaineering and white-water rafting. He has led expeditions on many of the rivers in the western U.S. and in the arctic. In addition to rock and ice climbing in the U.S. and in the Swiss and French Alps, Michael has climbed Denali, Mt. Foraker and Mt. Crosson in the Alaska Range and Ama Dablam in the Khumbu Himal of northern Nepal. He recently completed backpacking over 300 miles of the Continental Divide Trail in Colorado.

Recognition

Best Lawyers in America Lawyer of the Year 2021 (Water Law)
Best Lawyers in America (Environmental Law, Natural Resources Law and Water Law)
Boise Best Lawyers Water Law Lawyer of the Year (2018)
Boise Best Lawyers Natural Resources Law Lawyer of the Year (2015)
Boise Best Lawyers Water Law Lawyer of the Year (2014)
Boise Best Lawyers Natural Resources Law Lawyer of the Year (2013)
Best Lawyers in America (Environmental Law, Natural Resources Law, and Water Law) (2013, 2014, 2015, 2018)
Chambers USA, America's Leading Lawyers for Business (Natural Resources & Environment)
Martindale-Hubbell - Highest Ranking (AV)
Mountain States Super Lawyers (Energy & Natural Resources)
Education
J.D. University of Colorado 1989
B.S. Wildlife Biology, Colorado State University 1979
Admissions
Idaho
Wyoming
U.S. District Court (Idaho)
9th Circuit Court of Appeals
Litigation
Morgan v. Walter, 728 F. Supp 1483 (1990) (federal NEPA and Clean Water Act claims)
Fremont-Madison Irrig. Dist. v. Idaho Ground Water Appropriators, 129 Idaho 454, 926 P.2d 1301 (1996) (Snake River Basin Adjudication Basinwide Issue)
State v. Hagerman Water Right Owners, 130 Idaho 727, 947 P.2d 400 (1997) (Snake River Basin Adjudication Basinwide Issue)
State v. Hagerman Water Right Owners, 130 Idaho 736, 947 P.2d 409 (1997) (Snake River Basin Adjudication Basinwide Issue)
A&B Irrig. Dist. v. Idaho Conservation League, 131 Idaho 411, 958 P.2d 568 (1997) (Snake River Basin Adjudication Basinwide Issue)
Sagewillow, Inc. v. Idaho Dept. of Water Resources, 135 Idaho 24, 13 P.3d 855 (2000) (water rights forfeiture, abandonment and resumption of use)
Sagewillow, Inc. v. Idaho Dept. of Water Resources, 138 Idaho 831, 70 P.3d 669 (2003) (water rights forfeiture, abandonment and resumption of use)
American Falls Reserv. Dist. No. 2 v. Idaho Dept. of Water Resources, 154 P.3d 433 (2007) (conjunctive management of ground and surface water rights)
Building Contractors Ass'n of Southwest Idaho v. Idaho Public Utilities Comm'n, 151 Idaho 10, 253 P.3d 684 (2011) (challenging Idaho Public Utilities Commission decision on Idaho Power Company's line extension tariff)
Brown v. Greenheart, 335 P.3d 1, 2014 (water rights as an appurtenance in real estate conveyances and deed reformation)
Fereday, Meyer & Creamer, Water Law Handbook: The Acquisition, Use, Transfer, Administration, and Management of Water Rights in Idaho, Givens Pursley (2013)
Geothermal Development in the Greater Yellowstone Area: Law and Policy in Perspective University of Colorado School of Law (1989)
Contributor: Water Supplies to Promote Juvenile Anadromous Fish Migration in the Snake River Basin, Report to National Marine Fisheries Service (1991)
Fereday & Creamer, Swan Falls in 3-D: A New Look at the Historical, Legal and Practical Dimensions of Idaho's Biggest Water Rights Controversy, 28 Idaho L. Rev. 573 (1992)
Creamer, The Endangered Species Act - Law and Policy, CLE International Conference on the Endangered Species Act (1993)
Baird & Creamer, Changing Regulation of Surface and Ground Water Resources in the Hard Rock Mining Industry, 40 Rocky Mtn. Min. L. Inst. 11-1 (1994)
Creamer, Idaho Water Transfers, An Update on Idaho's Water Transfer Policies and Issues, The Water Report (July 2009)
Fereday & Creamer, The Maximum Use Doctrine and its Relevance to Water Rights Administration in Idaho's Lower Boise River Basin, 47 Idaho L. Rev. 67 (2011)