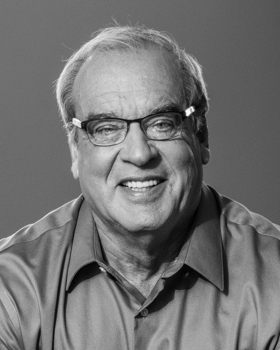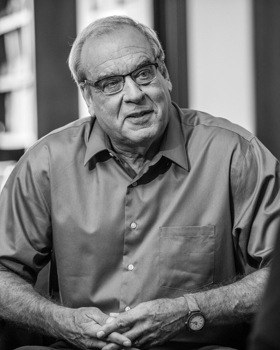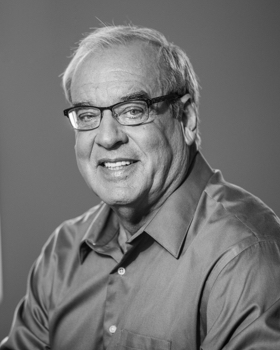 P. Mark Thompson - Retired
Mark brings over 40 years of high level experience in virtually all aspects of commercial, corporate and transactional law as well as high stakes business litigation. His clients range from large corporations to small start ups, and span a variety of industries from agriculture to technology. His background and expertise make him uniquely qualified to handle complex business issues and "bet the company" litigation.
Mark began his law career in 1976 with the Idaho Attorney General's Office where his duties consisted of the prosecution of criminal cases on both trial and appellate levels before state and federal courts. He argued before the Idaho Supreme Court 27 times. Later, he became General Counsel for the Idaho Department of Corrections where he had sole responsibility for all legal matters attendant upon the functioning of the State prison system including contracts, labor relations, civil litigation, appearances before various administrative agencies, drafting of legislation, policy planning and implementation, state and federal habeas corpus, etc. In 1979, Mark became associated with the Boise law firm, Hawley, Troxell, Ennis and Hawley where his practice consisted primarily of commercial litigation with an emphasis on construction law, bankruptcy and reorganization, real estate, secured lending transactions and business organizations. In 1983, Mark returned to the Idaho Attorney General's Office as Chief Civil Deputy. He assumed direct responsibility for major civil matters involving the State, including civil litigation. He supervised 15 agency attorneys, provided advice to the Governor and Legislature, and prepared formal and informal opinions. Subsequently, in 1987, Mark was appointed Magistrate Judge in Ada County, Idaho. He functioned as a limited jurisdiction trial court judge with much of his caseload consisting of domestic relations matters; he also had jurisdiction over civil cases and misdemeanor criminal matters. In 1988, Mark joined J.R. Simplot Company, one of the world's largest and most successful agribusiness companies. Over his 25-year career at Simplot, Mark bore direct responsibility for Simplot's major commercial/transactional matters. He served as principal counsel in dozens of large scale acquisitions including several in the nine-figure range. He was also responsible for management of Simplot's substantial litigation portfolio. He provided legal supervision and assistance in international business/transactional matters in Europe, Latin America, Australia and Asia. Upon retirement from Simplot, in 2013, Mark joined Givens Pursley as a partner. His practice currently includes a broad range of commercial and real estate matters as well as business acquisitions and dispositions, and complex commercial litigation.
Education
Northwestern University School of Law, Chicago, Illinois - JD with Honors, June 1976
Ohio University, Athens, Ohio - AB in History with Honors, December 1972
Admissions
Supreme Court of the State of Idaho 1976; United States District Court for the District of Idaho 1976;
United States Court of Appeals for the Ninth Circuit 1977
Memberships & Affiliations
Former Vice Chairman – Idaho Commission for Pardons and Parole 1982 – 1984
Former State Director – Idaho Special Olympics
Former State Director – Community Service Alternatives
Former State Director – Make-A-Wish
Foundation Charter Member – Bankruptcy Section, Idaho State Bar
Member – Idaho Criminal Law Revision Committee
Martindale Hubbell rating = AV