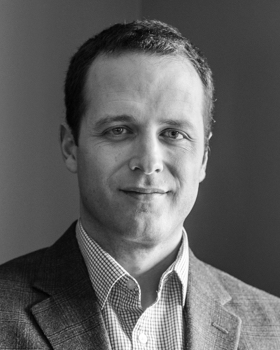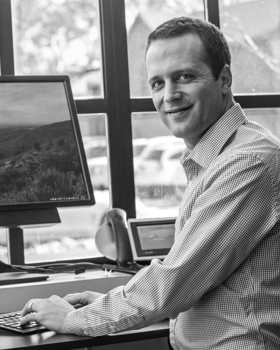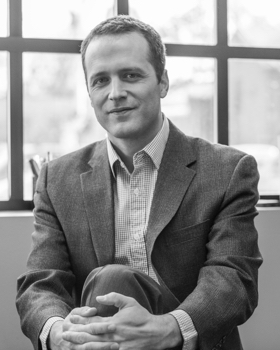 Preston N. Carter - Partner
Preston guides clients through the complex world of federal and state regulations.

Administrative law combines law, politics, science, and public policy. Preston presents arguments with the right mix of these elements to persuade elected officials, agency personnel, judges and other decision makers.
Preston focuses on environmental law but his expertise extends to a variety of contexts. He represents clients in negotiations and administrative proceedings with State and Federal agencies, such as the Idaho Department of Environmental Quality, the Idaho Public Utilities Commission, the Idaho Department of Water Resources, the Idaho Department of Agriculture, the Idaho Department of Administration, the Idaho State Tax Commission, the Idaho State Police, Office of Alcohol Beverage Control, the United States Environmental Protection Agency, and the United States Forest Service, among others. He also helps clients obtain entitlements and economic incentives from city, county, and state governments.
Preston's litigation experience buttresses his administrative law expertise. He represents clients in judicial appeals and other lawsuits in federal and state court.
When not working, Preston spends his time trail running, hiking, hunting, fishing, and enjoying the Idaho outdoors with his wife and three children.
Recognition
Mountain States Super Lawyers, Rising Star, Environmental Litigation 2017, 2018, 2019, 2020
Chambers USA, America's Leading Lawyers for Business (Natural Resources & Environment)
Chambers, USA, America's Leading Lawyers for Business - Up and Coming 2020
Education
J.D., Notre Dame Law School 2010, summa cum laude

Dean Joseph O'Meara Award for Outstanding Academic Achievement

Executive Articles Editor, Notre Dame Law Review

BBA Finance, Political Science, University of Notre Dame 2007, cum laude
Admissions
Idaho
U.S. District Court (Idaho)
U.S. Court of Appeals for the Ninth Circuit
Judicial Clerkship
Hon. Paul J. Kelly, Jr., United States Court of Appeals for the Tenth Circuit
Community Involvement

Commissioner, Boise Parks and Recreation Commission (2016-present)
Participant, Leadership Boise (2015-2017)
Member, Environmental and Natural Resources Section, Idaho State Bar
Defended clients in investigations and enforcement proceedings brought by the United States Environmental Protection Agency (EPA), the Idaho Department of Environmental Quality (DEQ), the Idaho State Department of Agriculture (ISDA), and the Occupational Safety and Health Administration (OSHA)
Represented utility and renewable energy utility clients in administrative proceedings before the Idaho Public Utilities Commission
Defended federal lawsuits brought by environmental groups under the Resource Conservation and Recovery Act (RCRA)
Represented industrial and municipal clients in negotiating and obtaining National Pollution Discharge Elimination System (NPDES) permits from the EPA
Represented industry intervenors in federal lawsuits under the National Environmental Policy Act (NEPA), the National Forest Management Act (NFMA), and the Wilderness Act
Represented County and industry plaintiffs in federal lawsuits under NEPA
Defended clients in enforcement proceeding brought by the Idaho State Police, Alcohol Beverage Control (ABC), in part by filing federal civil rights lawsuit
Assisted clients in various stages of mining activity, including drafting and negotiating Plans of Operation, ensuring compliance with regulations, coordinating environmental analyses, and, where necessary, challenging or defending agency action through administrative processes and by filing or defending against federal lawsuits
Assisted clients in obtaining economic incentives and necessary entitlements from state and local governments
Challenged procurement awards made by the Idaho Department of Administration in administrative proceedings and in court
Represented clients in land use proceedings and ensuing litigation
If an (Endangered) Tree Falls in the Forest, and No One Is Around Resolving the Divergence Between Standing Requirements and Congressional Intent in Environmental Legislation, 84 Notre Dame Law Review 2191 (2009)
NBI Seminar, Farm Business Law: Regulatory Update, discussing recent regulatory developments related to agriculture, including under the Food Safety Modernization Act (FSMA), the Clean Water Act, the Clean Air Act, and the Resource Conservation and Recovery Act
NBI Seminar, Agricultural Water Law: Regulatory Update, discussing recent regulatory developments, including under the Food Safety Modernization Act (FSMA), the Clean Water Act, the Safe Drinking Water Act, and the Resource Conservation and Recovery Act