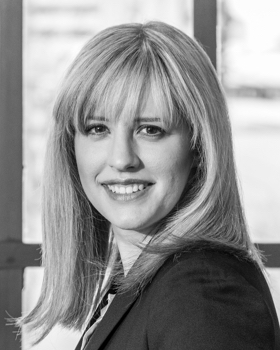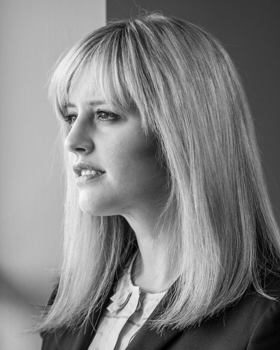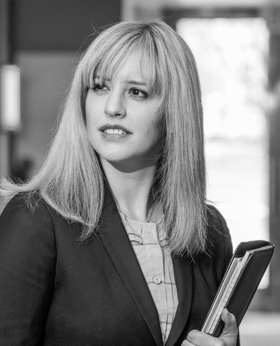 Kersti H. Kennedy - Partner
Kersti Kennedy is a litigation associate who enjoys working on a wide variety of matters. She has experience in several areas including secured credit litigation, employment disputes, construction defect, contract disputes, business torts, post-judgment collections and appeals. She has argued before the Idaho Supreme Court.
Prior to joining Givens Pursley, Kersti was an associate with Stoel Rives LLP. Before that, she was a staff attorney with Idaho Legal Aid Services, Inc. at the Nampa Family Justice Center, where she represented domestic violence victims in family law matters including divorce, custody, guardianship, and civil protection order cases. During law school, she was an intern with the Cato Institute's Center for Constitutional Studies, and for the Honorable Alan G. Lance, Sr. at the U.S. Court of Appeals for Veterans Claims.

Kersti enjoys running, hiking, yoga, and spending time with her family and dog.
Recognition

Denise O'Donnell Day Pro Bono Award from Idaho State Bar, 2015
TWIN (Tribute to Women in Industry) Award from Women's and Children's Alliance, 2018
Best Lawyers in America: Ones to Watch (Bankruptcy and Creditor Debtor Rights/Insolvency and Reorganization Law) (2021)
Education
University of Washington School of Law, J.D., 2012
Boise State University, B.A., Anthropology, 2007, magna cum laude
Admissions
Idaho
U.S. District Court for the District of Idaho
Memberships & Affiliations
American Inns of Court
Idaho State Bar Appellate Practice Section
Idaho Law Foundation CLE Committee Member, 2013-2016
Concordia University School of Law Mentor, 2013-2016
First-chaired bench trial on behalf of plaintiff which resulted in a successful finding of contempt against the defendant in a multi-million dollar mining dispute
Part of a team that successfully defended client for breach of a shareholder agreement in arbitration
Part of a team that successfully defended appeal of breach of contract action in dairy business
Part of a team that successfully defeated million-dollar employment case filed against small family business. Claims included wrongful termination, breach of employment contract, and Fair Labor Standards Act claim. Most of case was dismissed on summary judgment
Achieved summary judgment for agricultural lender against third-party judgment creditor that had garnished proceeds of lender's collateral
Second-chaired winning trial team that defeated a third party's claim of apparent agency against LLC.
Part of team that drafted successful motion for transfer of venue in federal court in franchise dispute brought against Enterprise Holdings, Inc
Part of team that successfully resisted motion for restraining order halting trustee's sale of residence due to alleged violations of Fair Debt Collection Practices Act and nonjudicial foreclosure statutes
Successfully negotiated favorable child custody order for pro bono client in anticipation of opposing party's release from prison
"Life at a Large Law Firm," Panel Discussion, Concordia University School of Law, Aug. 2014
"Why Land Tenure Reform Is the Key to Political Stability in Tonga," Pacific Rim Law & Policy Journal, March 2012(republished in shortened form in New Zealand Law Journal, Nov. 2012)