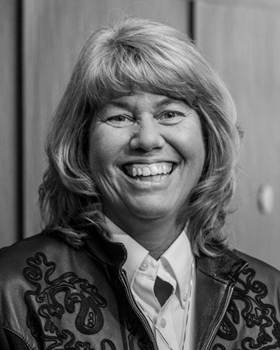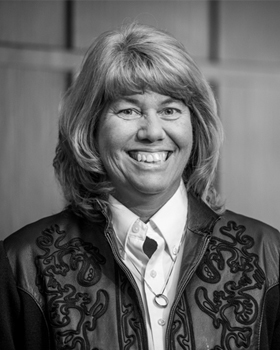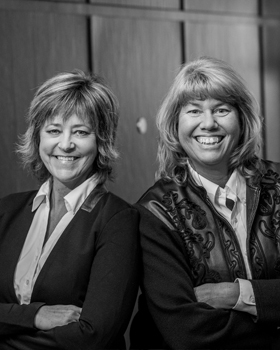 Robin Scruton - Human Resources Manager
People are Robin's "thing".  She manages the activities that silently occur behind the scene making it easier for attorneys to do their thing.  In HR terms, Robin handles all "the additional duties as assigned" to insure Givens Pursley operates in the efficient manner that it does. 
Robin Scruton has been in the business of human resources since 1991 serving industry sectors that include legal, manufacturing, and government spanning disciplines such as benefits, labor relations, policy administration, recruitment, and training.  Her GP activities include firm management, recruitment and mentoring of staff, payroll activities, overseeing all related areas people need to do their jobs, assisting firm folk maneuver through the benefit maze – while also assuring the building stands tall and is operational every day. 
Prior to joining Givens Pursley in 2003, Robin spent the majority of her professional years in a chocolate manufacturing facility for Nestle USA.  When asked to compare her experience at a law firm to a chocolate plant to an air force base, she will tell you they are all the same – they all need people.  A transplant to Idaho, Robin brings to Boise her Midwestern work ethic.  When not at the office, you will likely find her on the sidelines of the lacrosse field cheering on her son.  She previously served as the Boys' Director for Treasure Valley Youth Lacrosse and currently sits on the Timberline Lacrosse Club board.     
Recognition
Tribute to Women in Industry Honoree – 2010
Education
University of Wisconsin-Parkside, 1997, with a B.A. in Interdisciplinary Studies, Human Resources Emphasis
Memberships & Affiliations 
Member, Association of Legal Administrators – Boise
Member, Society of Human Resource Managers